In politics there are no permanent allies or enemies, how else would former premier Amama Mbabazi surface at his ex bouncer Christopher Aine's wedding at Namirembe church today morning.
Aine was the head of Mbabazi's security details during the elections until he vanished putting security agencies especially police at task to explain his whereabouts.
Pictures of Aine's lookalike corpse then emerged and went viral on internet prompting the public and his family to draw conclusions that he had been killed. In unprecedented turn of events, Aine re-appeared and told the media that he had sought asylum at President Museveni's young brother Gen Salim Saleh's home.
Before his disappearance police was hunting Aine to answer several charges. Saleh told the media that he was mediating talks between Aine and government. Mbabazi's supporters branded Aine a traitor.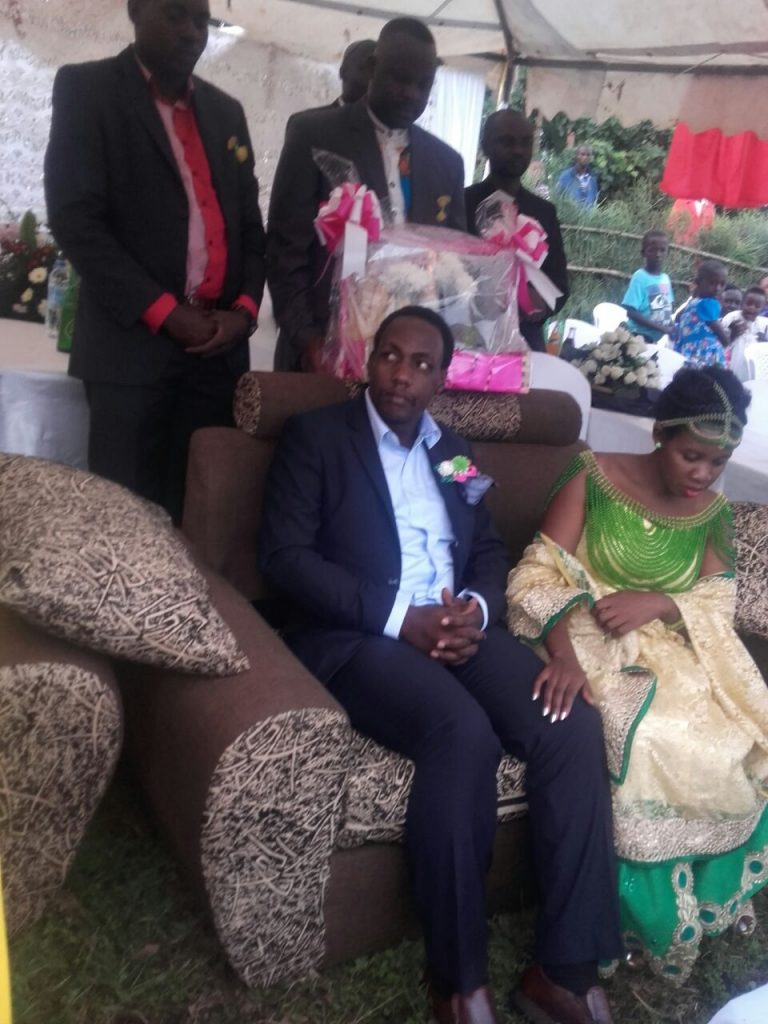 But on Friday morning Mbabazi attended Aines wedding right from Namirembe church where he exchanged vows with his sweetheart Adella Kyarikunda.
A family relative told TrumpetNews that Adella introduced Aine last week at her parent's home in Rukungiri. "Reception is at 4pm at Serene Suites where Aine has been staying after leaving Gen Saleh's house," a relative said.