"Time will tell who the real mole is". This was Gen. Mugisha Muntu's critically chosen statement he made as he painfully conceded defeat at Namboole Stadium in 2017 after losing bid to retain FDC presidency.
Among those who had supported his opponent- POA (Patrick Oboi Amuriat) were the party godfather, Col Kizza Besigye and Secretary General (SG) Nathan Nandala Mafabi) who had faced off with Muntu in an election  in 2012.
It is highly anticipated that Besigye who then had chosen to cut his term short as FDC leader supported Mafabi. Muntu, three times challenged Besigye for the party's top seat and flag bearer. 
In many of his attempts to lead FDC, Muntu grappled with stern allegations of collaborating with the regime to crumble the biggest establishment at the time. Startlingly, Besigye who had been Muntu's subordinate when both served President Yoweri Museveni, had never come out in the open to condemn those maligning the person he closely worked with for quite a long period of time.
Besigye's silence and unwillingness to reprimand the propagators of such fabrications against Muntu prompted political observers to think that he could have been part of the scheme soiling the former Army Commander. 
In 2012, Nandala Mafabi's campaign Taskforce led by Rubaramira Ruranga, who had equally served in the UPDF under Muntu spearheaded a smear campaign to character assassinate their opponent (Muntu) to a point of questioning his citizenship. They branded him a Munyarwanda.
Whereas Muntu fiercely defeated the man from Bugisu, a commission of inquiry led by city lawyer Ladislaus Rwakafuzi initiated by then party National Chairman Sam Njuba was constituted to reconcile the two warring groups and revive cohesion.
Some of the FDC bigwigs loyal to Mr Mafabi vowed never to work with the Muntu administration and left the party in acrimony.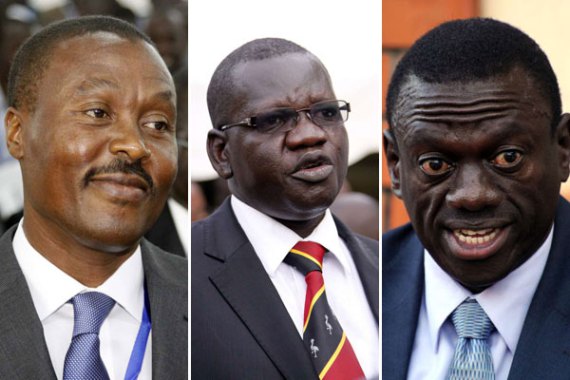 Surprisingly, when Muntu lost the election 5 years later, the same individuals returned to FDC and were offered juicy positions. Toterebuka Bamwenda, the current FDC electoral boss quit the party when he was the secretary of information.
Boardroom Politics 
For the five years as president of the biggest opposition party in Uganda, Gen Mugisha Muntu was not accorded room to consolidate his position. Instead he was overshadowed by a group of extremists loyal to Kizza Besigye that constantly took to the streets of Kampala and other major towns in Uganda to battle security forces under the guise of activism.
Muntu on the other side of the world maintained that the party needed to establish structures right from the grassroot to the national level. It required no logic that to win an election, one must have numbers. Numbers can't be obtained from the street. 
Muntu's method was trashed by the radical gang headquartered at Katonga Road in Kampala, controlling the mainstream party at Najjanankumbi on a remote. 
Muntu was labelled a political headmaster teaching boardroom politics at a time FDC desperately needed to take power. 
But his method proved beyond reasonable doubt that structures were pivotal in building a party. In 2014, a number of delegates who constitute a highly powered decision making organ shot to 1400 from 600, meaning that every parish in Uganda had an FDC presentative.
But that didn't save Muntu. In 2015 he attempted to challenge Besigye for the FDC flag bearer, he lost. It should be noted that Besigye had earlier said he was retiring from politics and would never contest against Museveni again. 
That time Besigye held no position in the party, a key requirement for any member to contest in an internal election.
Besigye was secretly registered in Rukungiri district as head of mobilisation. 
All these clandestine operations were conducted by a self proclaimed iron lady Ingrid Turinawe who would later be chased away from FDC when she violated the party regulations in 2021.
A mole leaves 
Two year after losing to Besigye, Muntu lost grip on power when he was defeated by little known-POA-who Besigye openly supported.
Directing his salvo to Besigye Muntu said he had noticed an irreconcilable difference and sensed that he was no longer needed in the party. A year later he formed his own political organisation Alliance for National Transformation (ANT).
He broke away with a section that believed in his political approach. 
The soft spoken but tough Muntu said with time the real mole will be known in FDC.
Five years later, Muntu's prophecy has come to pass. The mole has finally been found. The FDC youth calling themselves activists who are loyal to Besigye regret Muntu's departure.
Currently the FDC is in shambles, it is disintegrating following the fall out of Mr Mafabi and Besigye.
Mafabi who wields a lot of power and money, presently, doesn't want to hear or see Besigye anywhere close to Najjanankumbi.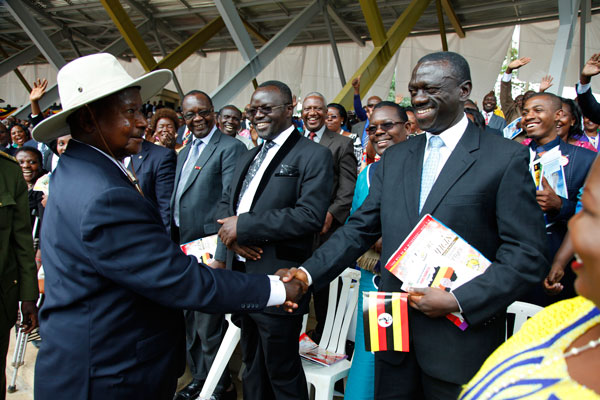 The turbulence hinges on the money Mafabi allegedly got from State House to fund FDC election. Besigye who got wind of this move distanced himself from the party.
This website broke the news of Museveni's money splitting the FDC. Follow this link… https://trumpetnews.co.ug/exclusive-musevenis-money-splits-besigye-mafabi/
Last week, a group of youth loyal to Besigye calling themselves activists on a WhatsApp group openly told Mafabi who is a member that they regret supporting him and supporting POA while he contested with Muntu.