The First Lady of Rwanda Jeannette Kagame is in Uganda paying the last funeral rites to Canon Constance Kabonero who died at the age of 92.
The revered entrepreneur regarded as a pillar of Ntungamo district was the mother of Susan Muhwezi, wife to Minister Jim Muhwezi, former Ambassador Richard Kabonero and city businessman Bob Kabonero.
Constance breathed her last at Victoria Hospital in Kampala on May 30.
The deceased has been described as a uniting factor and strong pillar of the people of Ntungamo, a counselor for all people from all walks of life and a faithful servant of God.
Constance was married to Dr Kosiya Kabonero who also passed away in 1995 after battling sickness for 13 years.
In Ibaare, Ntungamo where Canon Constance will be laid to rest this Saturday, the First Lady of Rwanda Jeannette Kagame is attending her burial.
Former Minister Mwesigwa Rukutana, a close family friend of the Kabonero's thanked Mrs Kagame for keeping the relationship and friendship with the family of the deceased.
Constance, according to Susan Muhwezi (her daughter) didn't have a lot of wealth but ensured that her children attained quality education.
The Late was also hailed for mediating and reuniting rival politicians and pushing government for the development of local communities in Ntungamo. She was also a prominent farmer. 
The late canon Constance Kabonero was born in 1930 in a family with a strong Christian foundation; she went to Kitunga primary school in Ntungamo district in 1946 for her primary level and later to Bweranyangi Junior in Bushenyi district from 1950-52.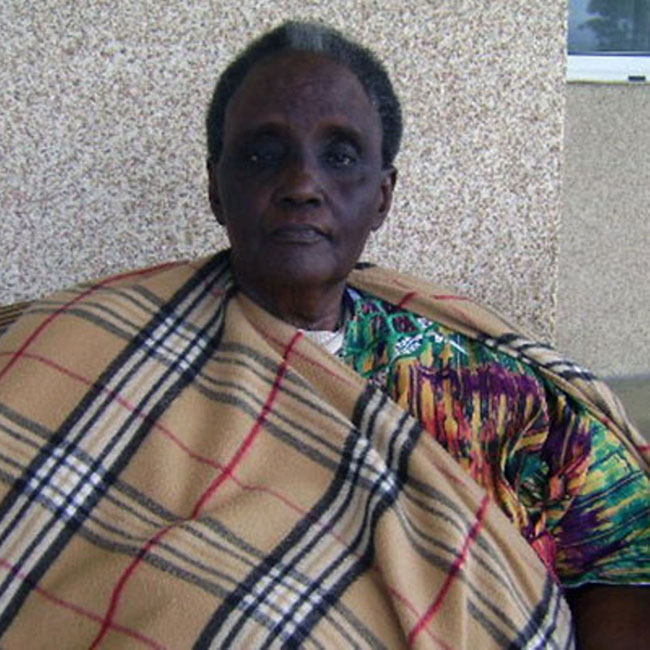 She later enrolled at Mengo hospital where she studied and completed her nursing and midwifery course.
After studies she worked as a midwife at Missionary founded maternity centers in Mukono, Masaka, Mengo, Kapeka and Bulemezi.