In September 2018, Gen (RTD) Mugisha Muntu said "time will tell who the real mole is." He made the comment as he parted ways with Forum for Democratic Party (FDC), an establishment he had served for over 13 years, but many times top officials of the once biggest opposition party referred to Gen Muntu as a regime element because of his soft political approach and preference of dialogue.
5 years later, those who engineered Muntu's exit have since regretted and realized that indeed, he was never a mole.
What exactly is happening in FDC?
The Secretary General Hon Nathan Nandala Mafabi is a leading a crusade to kick out Col Kizza Besigye from FDC, a party he founded in 2005.
But you must remember that Mafabi, at one point mortgaged his petrol stations in Mbale to fund Col Besigye's election. So what went wrong?
An investigation conducted by this website reveals that Besigye's plight stems from his decision to reject shs 500 million extended to him by the party Secretary General Hon Mafabi and president Patrick Oboi Amuriat by questioning its source.
Mafabi told off Besigye to simply eat the money and forget the source. The latter expressly said he would never pocket dirty money. Money from the NRM.
Besigye reminded Mafabi and Amuriat that he was aware of their schemes and how they had allegedly obtained the colossal sums of cash from State House.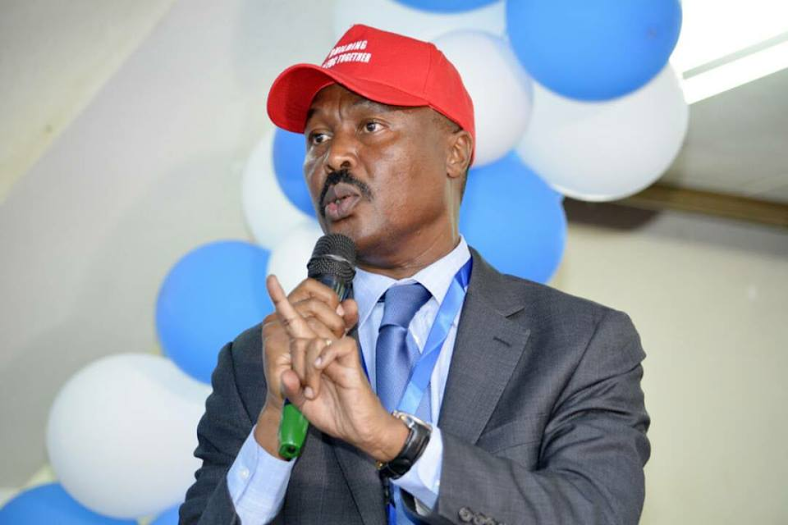 Multiple sources interviewed said, Besigye has pictures and videos of FDC honchos picking the bags of cash from State House.
But how did Mafabi and Amuriat hit the jackpot?
Our investigation shows that during 2021 election one of the FDC legislators from Eastern Uganda who has been in Parliament for over 2 decades (but lost in 2016) while seeking a comeback covertly approached President Yoweri Museveni's aides for funding.
He successfully met Museveni who had previously vowed to finish the opposition by 2021.
In their discussion, this website has learnt the President openly said he wouldn't finance an individual campaign of an opposition member but was willing to extend financial contribution to a party as a whole.
"Museveni therefore told this MP that if he could go back and convince his superiors at Najjanankumbi, he would benefit hugely," said a source.
"The articulate and shrewd MP managed to sell his idea to the party Secretary General and the Party president and they accepted."
This website understands the FDC bagged around shs 18 billion which officials received in installments.
At Najjanakumbi, Mafabi, Amuriat and this deal broker (MP from Eastern Uganda) reportedly removed their cut before they could start disbursing the remaining funds to the party officials who matter.
"This explains why the party president POA was constructing in his village in the middle of an election. Of course they kept the source of funds a top secret," said a source.
Another State House official privy to this deal said a calculative Museveni released the funds on condition that the prime beneficiaries should lock Besigye out FDC.
"When the MP approached him for funding, Museveni who has mastered the art saw it as heaven sent opportunity to squeeze his longtime political adversary," a source added.
BACKFIRE
A resolute Besigye, rejected the temptation of Museveni's money even when he was at his weakest point financially.
Our investigation shows that one of the reasons the opposition political dynamite didn't participate in an previous election was lack of funding.
It should be known that Besigye's donors had longtime closed taps when he defied them in 2016 by rejecting to rally behind former Prime Minister John Patrick Amama Mbabazi.
But still a contented Besigye, multiple sources say, looked at the bag full of half a billion, and again looked into Mafabi's eyes and inquired, "what went wrong?"
Mafabi told his longtime friend that things had changed and he would better eat the money and life moves on.
Following his rejection, for now two years, Mafabi and POA embarked on a well hatched clandestine operation to lock Besigye out of FDC including all his loyalists.
Mafabi is on record referring to Besigye's faction as Katonga.
This website landed on Whatsapp Conversation of high profile FDC officials in which Mafabi consistently challenges Besigye's diehards to name any candidate "Katonga" funded in the previous election.
He also challenges them to name any contribution Besigye made in that election.
He clearly tells them that Besigye's time is up and should not be anywhere near the party.
Mafabi's suggestions are all backed by president POA who once worshiped Besigye but as Banyankore say…"ekirirema sente okyinagye," loosely translated as "everything has a price."
Against that backdrop, Mafabi has been pestering FDC National Executive Committee (NEC) to pass a resolution to chase away Besigye from FDC which has been rejected.
The senior leaders of the party have since suggested that a commission of inquiry is constituted to investigate the fallout between Besigye and Mafabi.
Contacted for a comment about the alleged fallout and what is the party's position, the FDC spokesperson Hon Ibrahim Ssemujju said, "you see all those people you are talking about are not dead. Besigye is alive, Nandala is alive and so is Amuriat, why don't you call them. I speak for FDC not individuals," he said before ending our call.
FDC president Patrick Oboi Amuriat (POA) denied there is fallout , "I am in Serere, but know that there is no such fallout."
Hon Mafabi when reached through Whatsapp replied, "not true," pressed for facts, he responded, "nothing."
Dr Kizza Besigye's known phone number was off by the time of filing this report.
But a couple of FDC leaders we interviewed on the same matter but were not willing to be quoted confirmed there is huge conflict in the party and have since expressed dismay in Amuriat and Mafabi's leadership.
Doreen Nyanjura, the youthful FDC leader who has grown through the party ranks to deputy Kampala Lord Mayor and emulates Besigye, on Thursday took to Twitter to  exude displeasure by quoting Gen Mugisha Muntu.
"I agree with Gen Muntu time is revealing a lot." She tweeted.
This website will publish more details of the fallout.