A whistleblower has invited Public Procurement and Disposal of Public Assets Authority (PPDA) to investigate circumstances in which a telecommunications technology company, Rontech Group was awarded a multibillion contract by China State Construction Engineering Corporation Limited through a procurement reference number UNRA/WRKS/2019/00079.
Documents obtained by this investigative website indicate that last year in August, China State Construction Engineering Corporation Limited sought a contractor to relocate Uganda Police Force CCTV infrastructure along Najjanankumbi- Busabala- Munyonyo spur interchange.
The Chinese firm is developing the ring road in that area having won a contract from UNRA.
As procedure, the Chinese firm had to ask UNRA to provide a list of contractors who had been prequalified and with expertise in telecommunication engineering to relocate the police cameras to allow the swift progress of the road construction.
The documents further indicate that two companies exhibited interest to compete for the job from Construction Engineering Corporation Limited procurement office headed by Pacific Kayigema.
The two are Rontech Group and Seagate Electric Company Limited.
Details further show that the procurement office of the Chinese Firm had explicitly stipulated 2:00pm as the deadline of submission of the bid documents and 2:30pm would be bid opening.
In the PDDA guidelines time is considered as a crucial factor, should bidder submit a document past the required time, the procurement office must vehemently reject it and without compromise.
This website has learnt that Rontech Group did not only submit the bid document late but flouted numerous PDDA guidelines.
For example, the company representative submitted the financial bid separately yet it was supposed to be attached to a company profile and sealed as one document.
Meanwhile, Rontech competitor Seagate had all particulars attached in one document as required and submitted on time.
The whistleblower contends that the bid opening was conducted very late.
By the PDDA guidelines, Seagate Company had to automatically be awarded the contract.
However, various stakeholders were shocked to learn that instead Rontech had emerged as the best bidder and indeed it scooped the multibillion contract.
Information gathered by this website indicates that Rontech was favoured since its proprietor Herbert Mugerwa is a close associate of Pacific Kayigema, the head of procurement of the Chinese firm.
According to reports, the two have worked together and even before the bid submissions they had held meetings to design a masterplan to "eat the money."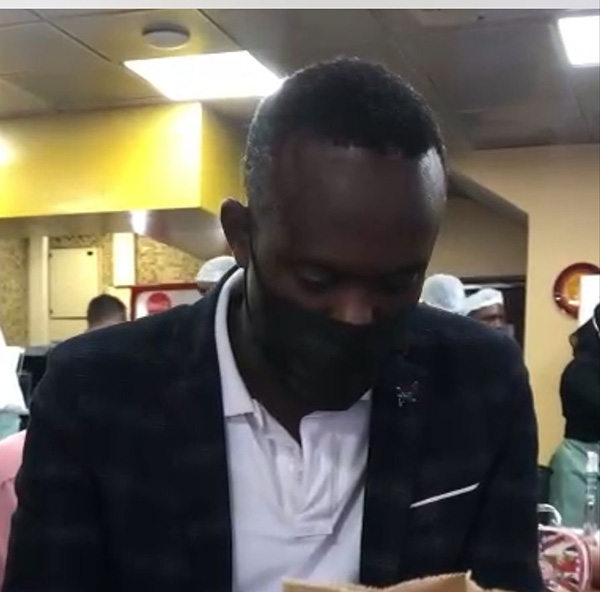 The whistleblower alleges that on the deal, Mr Pacific must have had a "good commission."
When contacted to substantiate on the allegations, Mr Mugerwa, who solely owns Rotech Group tactfully refused to respond to our queries but acknowledged receiving them.
Pacific Kayigema, when reached told our reporter that "you have contacted a wrong number."
But further scrutiny of the phone particular registration revealed the number as that of Pacific Kayigema.