The National Water and Sewerage Corporation has signed a 500,000 euros capacity building partnership with Vitens Evides International in Amsterdam, Waternet office building.
The capacity building partnership  is in line with the NWSC's 5 year strategic direction. It will be implemented under the waterWorx programme funded by the Nertherlands government and will aim strengthening the corporations sustainable delivery of cost-effective water services to a rapid growing urban population and increase its capacity to operate, maintain, replace and extend their infrastructure in a way to ensure reliable and sustainable water services for all.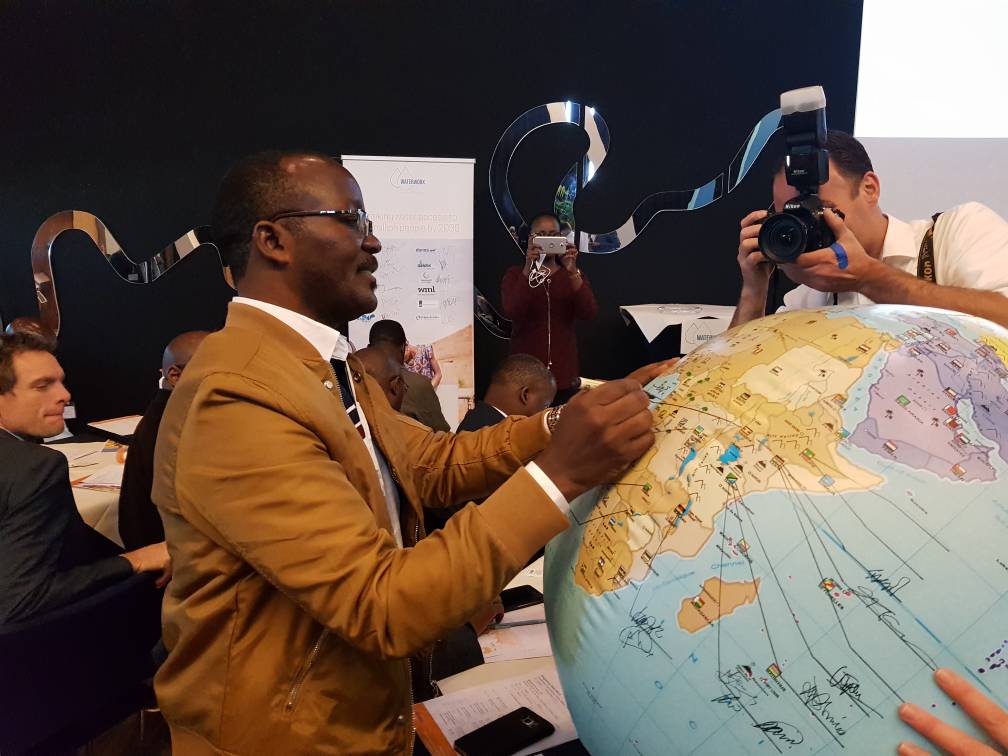 Speaking at the signing ceremony, NWSC MD Dr.Eng Silver Mugisha shared that with the current business growth: Asset base to a tune of $390m, revenue of $89m per year, surplus of $20m per year and a population served of 6.5million people, the corporation needs a proactive capacity building programme to match the growth trends and a partner like Vitens Evides of Netherlands comes in handy.
Dr. Silver added  that the NWSC International Resource Centre Bugolobi will be a hub of knowledge transfer for other utilities in West Africa, South Africa and East Africa.
The programme will focus on improving information and asset systems, improved water supply for the poor, improved skills in energy efficient design and operation, improved water resource management among many others.
To witness the signing ceremony were NWSC Board member Mr Nduhura Dennis and the Senior Legal Officer Mrs Craven Barigye.