As the moment of truth for "iron lady" NSSF deputy managing director, Geraldine Ssali Busuulwa draws near, she is desperately trying to save her job.
Having unsuccessfully tried to appeal to the same board, she has previously dismissed as 'inconsequential' and often rebelled against, she has now turned to finance minister finance Matia Kasaija as her last hope.
Her 3-year contract runs out on Sunday 29th October and unlike 2 of her other statutory appointees- Richard Byarugaba (Managing Director) and Richard Wabwire (Corporation Secretary)- the board has recommended that her contract be not renewed.
The board, led by retired central banker, Patrick Kaberenge on 26th September wrote to the minister saying that, "her (Ssali's) character has been abrasive as evidenced by various caution letters in her file" and the "relationship between her and her the Managing Director has been disconcerting and not good to the Funds reputation."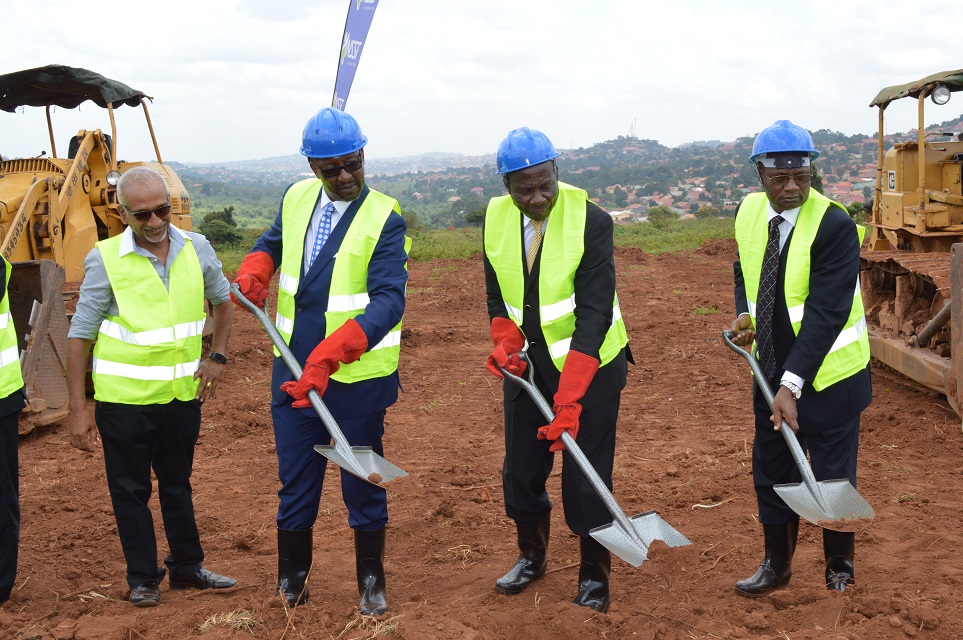 Kaberenge further wrote that "various attempts to intermediate between the two offices have come to Nil," adding: "she routinely ignored the authority of both the board and her line manager, her disciplinary conduct and personal judgment was lacking that necessitated caution for reckless communication attributed to her, raising false allegations against the fund to PPDA and the board and clandestinely attempting to obstruct disciplinary proceedings against a staff member."
The board therefore recommended to the minister that: "given the record of her personal conduct over the three year contract period, she has demonstrated she is not suitable for the position of Deputy Managing Director."
Ssali Fires back
In her first official reaction to the board's recommendation, Ssali in an interview with Chimpreports.com said that the board's recommendations are inconsequential.
"The board doesn't make such decisions. It is not the first time the board has made such a pronouncement; but ultimately this is the minister's decision to make and that is what we should all wait for," she said.
She also, in a 16th October 2017 letter, entitled 'RENEWAL OF MY CONTRACT AS DEPUTY MANAGING DIRECTOR-NATIONAL SOCIAL SECURITY FUND [NSSF], Ssali has in the same unrepentant attitude gone on to make several accusations against the board and her performance, many of which accusations are either absolutely false or selectively in her favor.
In the letter, she claims that she was not properly appraised by the board, but most importantly, claims that the decision to 'fire' her was not reached at by a fully constituted board.
"One would imagine that a decision as important as this would have been decided by the full board; unfortunately this was not the case," she wrote.
However available information indicates the decision to 'fire' Ssali was reached at by a full board- in its actual meaning.
Section 5 (3) of the NSSF Act says "The quorum at any meeting of the board shall be five."
Available information shows that the journey to Ssali's sacking actually followed the set procedure. It started with her supervisor's (Managing Director, Richard Byarugaba) report to the board's Staff and Corporate Affairs (SACA).
SACA is a sub-committee of the board that handles staff affairs.
Following the MD's report, SACA sat on the morning of September 25th.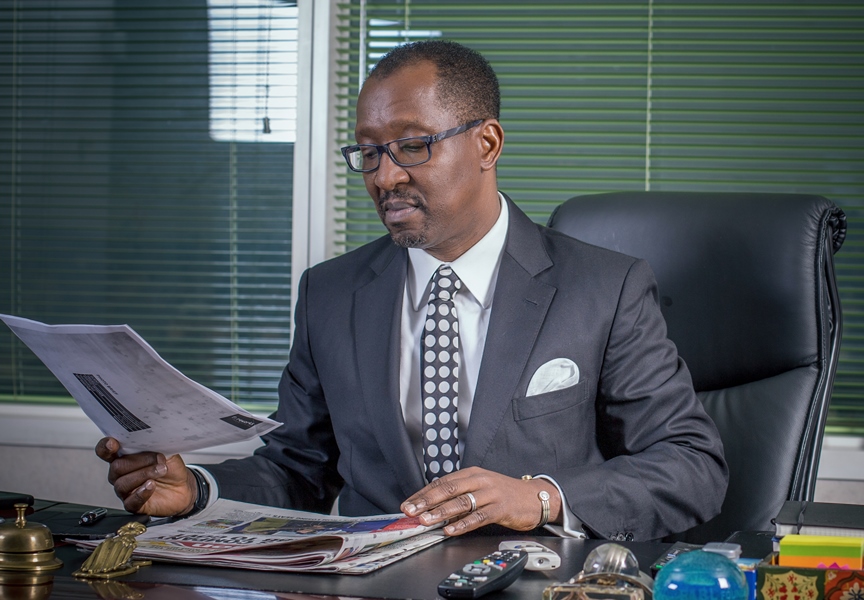 SACA is composed of Florence Mawejje, Penninah Tukamwesiga, Nelson Makwasi and Richard Byarugaba, however, Florence Mawejje was not present in this meeting.
In the meeting, after reviewing the MD's report, all the three SACA members, in their report to the full board, anonymously agreed not to renew Ssali's contract.
The full board meeting, attended by 7 members, out of the 9 members constituting the full board, 6 voted against renewing her contract with only 1 voting to retain her.
"In other words, 85% of the board, decided to let her go. Even though all the others who did not attend, had been in attendance and had voted in her favour, she still would not have had her contract renewed, by a 66% board majority!," said a source familiar to the meeting, adding: "Ssali can't honestly put this on Byarugaba and Kaberenge. The entire board does not seem to agree with her."
Questionable Performance Ratings
In an attempt to salvage her job, Ssali wrote to the minister, claiming that she is a "she is a seasoned business administrator, finance expert and business strategist" during whose shot stint as acting managing director from January- November 2014 made significant gains for the fund.
"I achieved phenomenon results despite the financial stress in the economy. My high leadership resolve saw the business benefit from a number of local investments and businesses like UMEME (UGX 34 Billion out of the UGX 70 Billion) and KAKIRA SUGAR (Through a corporate bond of USD 43 Million). UMEME immediately made a Capital gain of UGX 44.5 Billion and a dividend of UGX 4.5 Billion. This set the total value of investment at UGX 119.2 Billion. This was about 83% Return on investment. During this time, the Fund was able to cross it's milestone of hitting the UGX 5 Trillion mark, while Net Income grew by 8% (UGX 188 Billion). Out of the Total revenues of UGX 808 Billion, the Fund was able for the first time to put away a surplus of UGX 272 Billion into the reserve, the highest surplus in the history of the Fund," she wrote.
However, analysts have questioned her alleged historic performance and accused her of "selective amnesia that borders on lies."
One source who spoke to us on condition of anonymity said that the period in question refers to the time that  Richard Byarugaba left the Fund in December 2013, at the end of his first term leaving Ssali as Acting MD between January 2014- November 2014, before Byarugaba returned in December 2014 for his second term as Managing Director
"What Ssali didn't say is that NSSF's financial year runs from July- June and as such any successes made by the Fund between July 2014-June 2015) are the joint work of Ssali and Byarugaba. She can't claim that alone. If she was honest enough, she should have told that to the minister," said the source.
The source also said that much as it is true that Ssali presided over the Fund's increase in shareholding in Umeme from 131,722, 771 shares (8.1%) to 231,722,771 shares (14.27%) at a cost of UGX34 billion, any positive gains from the Umeme investment should also recognize the fact that it was Richard Byarugaba under whose tenure, the very first Umeme investment at IPO was made.
"Ssali is lying to the minister, to make herself look good. She at least should have had some level of honesty about this."
Finally, the source also said that over 75% of NSSF income is from fixed income assets and government paper- many of which range between 1 year to 15 years.
"The bulk of these investments were made during Byarugaba's first tenure and Ssali was only earning what you can call automatic and risk free income. For Ssali to claim exclusive credit for growing the Fund's worth during this time is a deliberate distortion of facts," said the source.