After conducting thorough consultations with her junior Hon Jacob Oulanyah, the speaker of parliament has removed age limit motion on Thursday's order paper.
It has earlier been anticipated that parliament will debate lifting of age limit to allow leaders hold elective positions beyond 75 years of age.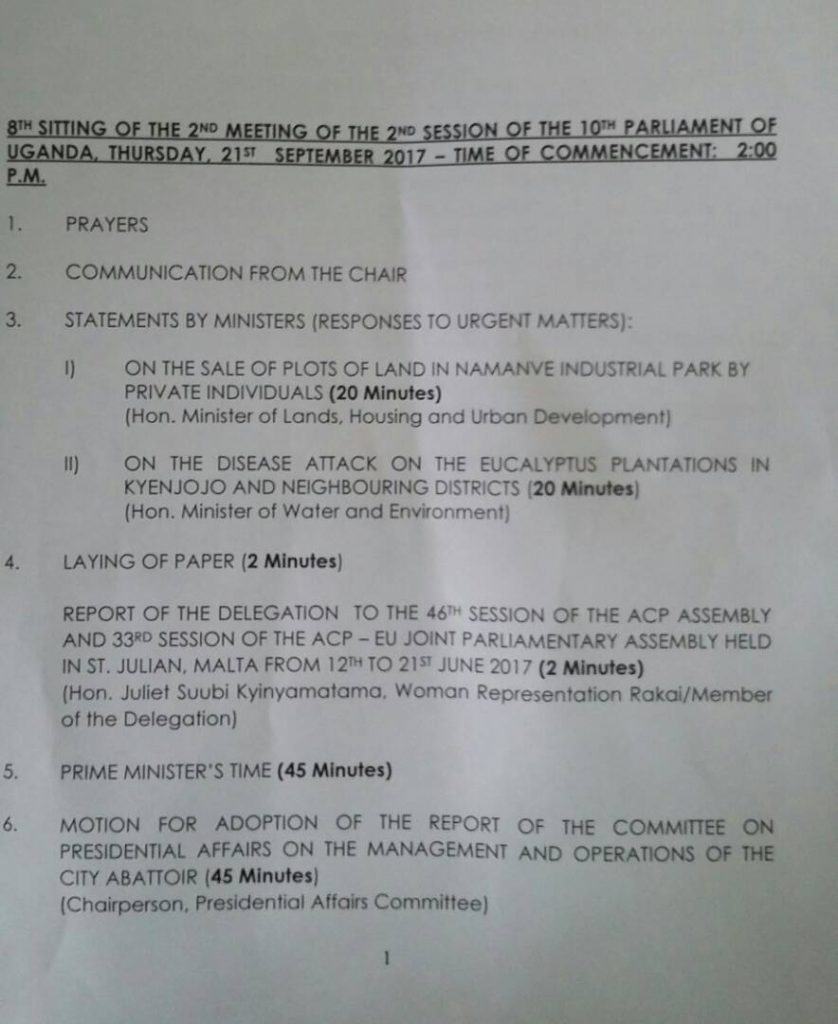 The bill was introduced by MP Rafeal Magezi.
But opposition members have sworn to do everything within their reach to stop parliament from passing this bill into law.
What remains tricky is that the order can be amended anytime to allow other matters deemed important to be debated.
The political mood in the country remains tense with security deployed on several government facilities.
Several arrests of opposition leaders have been made while others have been barred from leaving their home.
The House will be presided by the deputy speaker Jacob Oulanyah.