Police has arrested Andrew Phillip Okoth who brutally killed his fiancé Fahima Natoolo, an employee of Tropical Bank last Saturday.
The murder happened in Mbalwa, Namugongo a Kampala suburb after the couple got misunderstandings.
Okoth who works with UMEME, according to reports returned home in the wee hours of the night in the company of Natoolo. Minutes later, neighbours claim they had the couple in a heated debate that culminated into a fight.
The arrest
The Kampala Metropolitan Police Spokesperson told this website that the suspect was apprehended by local vigilantes who had easily identified him in their location.The Kiwatule residents then notified police before going ahead and arresting him.
Kira Road DPC Micheal Kasigire rushed to the Kiwatule where he identified the suspect Okoth, before sending him to the coolers where he is currently being detained as investigations are being carried out
Okoth will be arraigned in court when investigations are complete.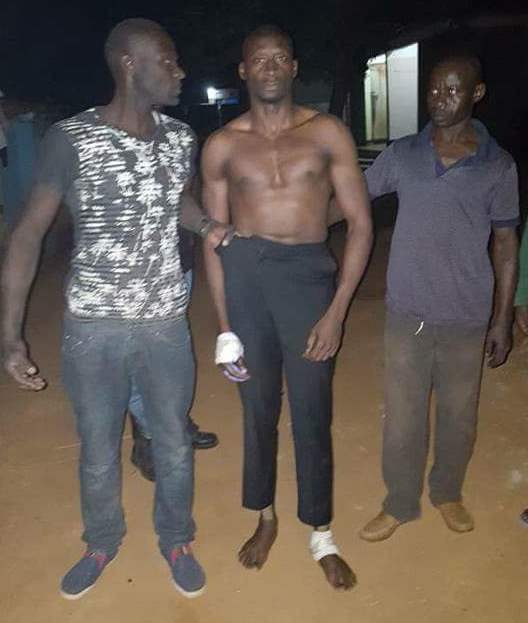 Cause of fight
Neighbours at the couple's house in Mbalwa told Police they had loud bangs and scuffling but did not dare to intervene.
It is believed it was this fight that had Okoth kill Natoolo, before quietly exiting the house and fleeing in Natoolo's Toyota Progress car to a nearby health centre for treatment.
Upon getting first aid, the suspect then abandoned the car and fled.
Natoolo's worried relatives who had tried to get to her in vain are said to have then taken to social media calling for the people to volunteer information on the whereabouts of their relative.
The social media call was spotted by neighbours who had heard the scuffle,alerted the police who broke into the house before  landing on the deceased rotting body two days later.
This website will bring you more details.