President Yoweri Kaguta Museveni has likened tycoon Hamis Kiggundu's business acumen to that of Africa's richest man Aliko Dangote, who first imported cement to Nigeria before he concentrated on manufacturing.
Similarly, businessman Hamis Kiggundu alias Ham, Museveni said first imported textile into Uganda, ventured into real estate before focusing on Agro-processing.
The President further said he is delighted that Ham listened to his advice and invested into value- addition.
Museveni appealed to other businessmen in town under their bloc, KACITA to learn from Mr Kiggundu and invest heavily in the economy instead of "sucking" money out of it and taking it for importation in China.
"People who are clever like Kiggundu say that now that I have immersed a lot of shillings, and I am disciplined, I don't go to bars to squander money, I don't go for holidays abroad, let me go into agro-processing. I wish the KACITA can do the same," Museveni praised Ham at Kyankwanzi.
The youthful businessman had been invited by the President to present a paper on how Ugandans can use business, entrepreneurship, and the country's resources to economically develop themselves.
Last year, Ham rolled out a $120m Agro- Processing project which Integrates Agro-processing Industrial Parks (IAIPs) at ten (10) important crop and livestock production zone locations in Uganda.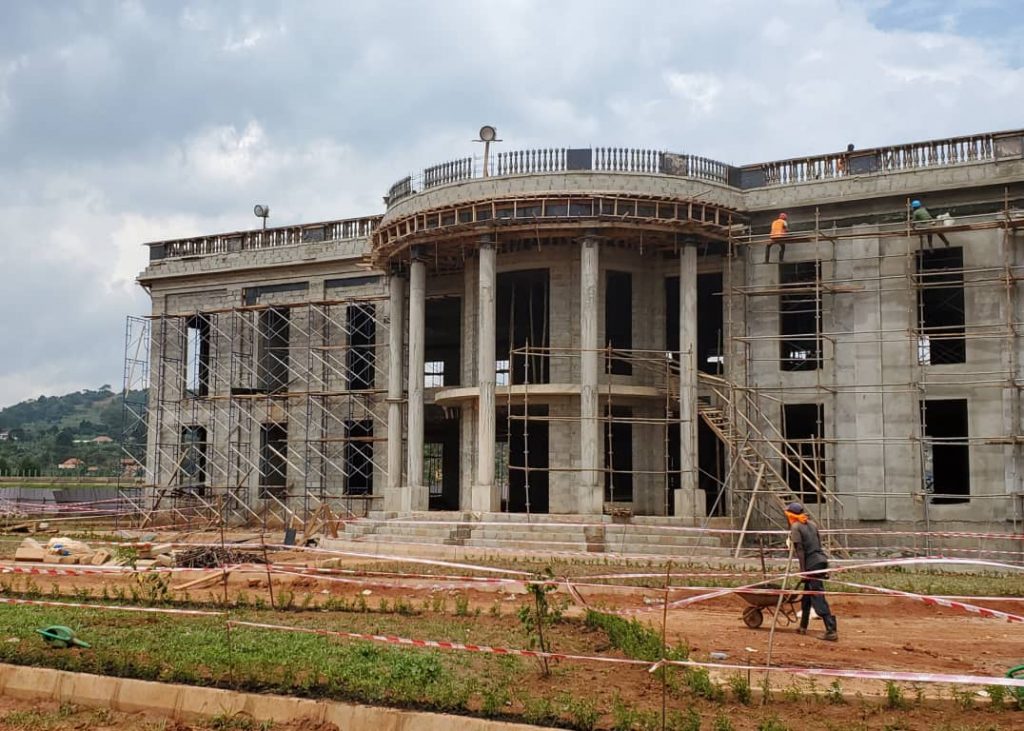 The multi-billion scheme is in line with crop and livestock resource endowments or competitive comparative advantages specific to each agro-ecological zone in Uganda.
"After sucking a lot of shillings he went to real estate, building buildings. And when he came to meet me in Rwakitura, I told him to go into value addition. I am happy that he is now into agro-processing. I wish KACITA can do the same," Museveni said.
Museveni who will be swearing in on 12th May having won an election on January 16, has for long emphasized that agricultural production and industrialization can do magic to Uganda's economy.
He explained that the Africa's richest man Aliko Dangote from Nigeria believed to be worth $11 billion has amassed his fortune from investing in agro-processing.
"Dangote began by importing cement into Nigeria before he focused on manufacturing," Museveni said.
Today, Dangote has expanded to cover food processing, cement manufacturing, and freight.
He dominates sugar market in Nigeria and beyond, he is also a major supplier to the country's soft drink companies.
Ham attributed his success to the realistic circumstances that are on the ground under the regime.
"Government has today come up with a lot of programs including Operation Wealth Creation but it would be very difficult to successfully implement these programs for as long as the mindset of ordinary Ugandans on the ground, who are the principals in this journey to prosperity, have failed to adjust their minds within the perimeters of reason," he told MPs at Kyankwanzi.
"The government is doing all it can but for as long as we don't tackle that element of reasoning capacity, it will be very hard to implement government policies and programs," he added.
He said Ugandans especially the youth have to carry themselves forward, work hard, take responsibility and that is how the tax base will be widened.